Course 3: International Cargo Movement
Module: Cargo (Marine) Insurance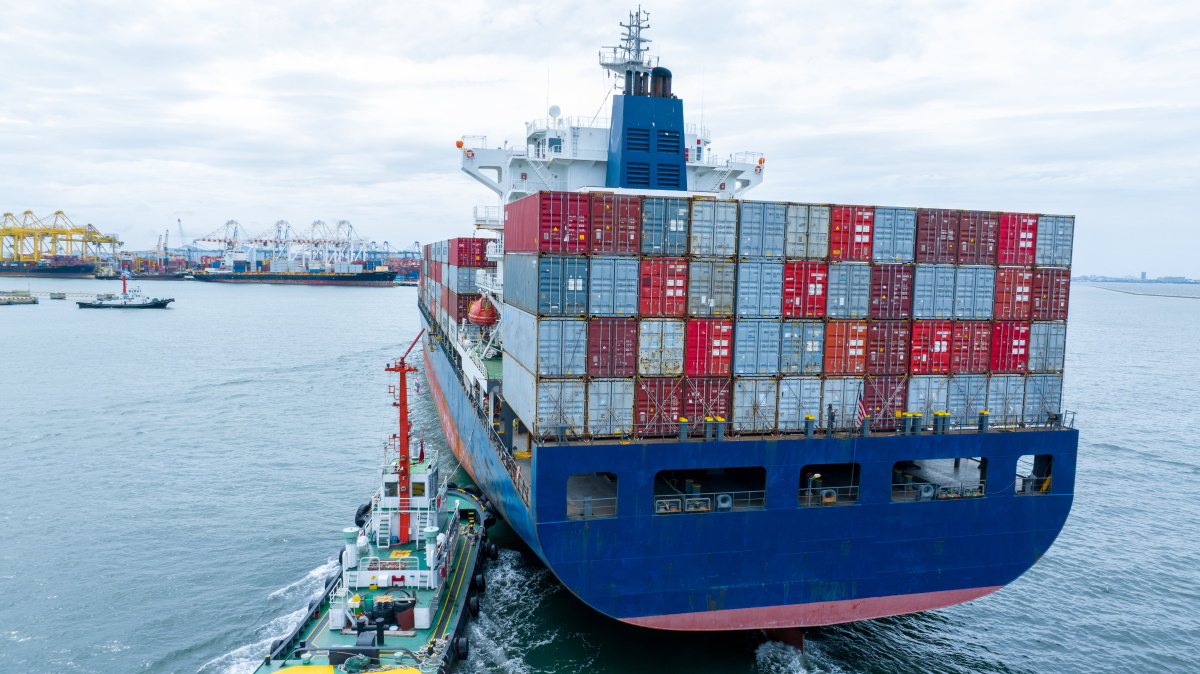 The Cargo (Marine) Insurance module forms part of the second stage of learning offered by the TFSA School of Export. This new module focuses on cargo insurance, it starts with the origin of cargo insurance providing learners with an understanding of the thought process and events that formed the inception of cargo insurance. The new module also touches on the underlying principles of cargo insurance, the categories of cargo insurance cover, the exclusions from cover as well as the general claims procedures.
If you have not, check out Module 1, Module 2, Module 3, Module 4, Module 5, Module 6 and Module 7 which form part of Course 1: Export Foundation Training alternatively if you are up to date, click on the button below to start the module on Cargo (Marine) Insurance.
Businesses & Organisations
looking to expand their knowledge of cargo insurance
Governmental Organisations
looking to stay current on cargo insurance best practice
Entrepreneurs & Individuals
that are export ready and looking to transport consignments of goods
Trade Consultants
looking to expand their knowledge in cargo insurance and the potential pitfalls to avoid
Businesses & Organisations
looking to optimise their delivery of goods
Understanding Cargo (marine) Insurance is fundamental to exporting safely. As an exporter, you face many risks when transporting your products internationally. Many of these risks could leave your company financially stunted. The Cargo (marine) insurance module starts with a focus placed on the origin of cargo insurance and the events that formed its inception. Once learners have a clear understanding of how Cargo (marine) Insurance came into existence the module defines the terms 'underwriter', 'premium', 'assured' and 'insurer'. When learners understand the difference between these terms we take a look at how to differentiate between facultative insurance and open policy insurance. 
The module discusses the significance of cargo insurance principles such as insurable interest, indemnity, contribution, subrogation and utmost good faith. Understanding these principles will explain why an insurance policy follows a particular format, how a premium is determined and the circumstances under which you can claim.
Next, the module delves into comparing Institute Cargo Clauses (A), Institute Cargo Clauses (B) and Institute Cargo Clauses (C). By doing so you as the learner will have a firm understanding of the extent of each institute's cargo clauses cover as well as the exclusion of institute cargo clauses. 
Thereafter the module focuses on additional cargo clauses and why insurers or policyholders would want to include these additional clauses in the policy document. It also discusses what is meant by a 'franchise' in insurance terms and what is meant by the term 'proximate cause of loss or damage'.
Next, the learners are introduced to the various types of loss, namely; actual total loss, constructive total loss, total loss of part, general average loss and particular average loss. Once you have been introduced to the various types of loss you will also be taught how to differentiate between them. Thereafter the final topic within this module will discuss how to submit a claim as well as possible reasons why an insurer would reject a claim submitted by a cargo owner. 
The Cargo (marine) Insurance module helps exporters and policy owners better understand the cargo insurance environment. By having this better understanding you enable yourself to ensure that the cargo exported by yourself or your company is insured under clauses that offer the most comprehensive cover for your particular consignment. This knowledge empowers exporters to export their products effectively, efficiently and with peace of mind. 
Topic 1: The origins of Cargo (Marine) Insurance
Topic 2: The underlying principles of Cargo Insurance
Topic 3: Categories of insurance cover and exclusions
Topic 4: The Cargo Insurance claims procedure
Cargo (marine) insurance forms part of the second stage of the TFSA School of Export's newest learning modules focused on furthering the learner's export knowledge. If you are looking for export assistance, this is your ultimate source. Every course and the subsequent module has been developed and curated by the International Trade Institute of Southern Africa and Trade Forward Southern Africa. The entire training course is free of charge and can be completed by individuals and organisations alike. If you know anyone that would be interested, share this module with them using the link below. We would also love your feedback, so drop us a review once you have completed the module.