Course 1: Export Foundation Training
Module 5: Choosing an Appropriate Transport Service and Cargo Insurance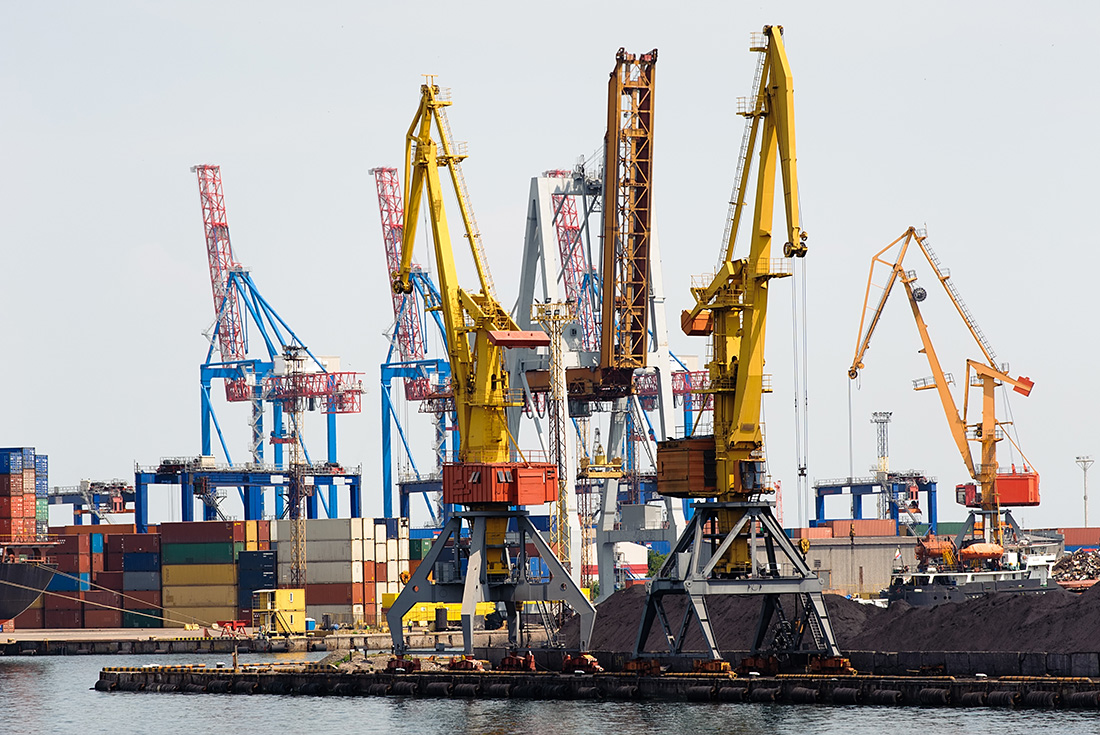 This is the fifth free module of a comprehensive course covering the foundations of export training. In this module, we will be exploring the different types of cargo and their carriers, the various types of transport services available to exporters, how to choose the appropriate one for your products and the different types of cargo insurance available to exporters. Understanding the different types of cargo, their containers and transport options as well as the various options for cargo insurance are paramount to exporting and trading internationally. If you have not, check out Module 1, Module 2, Module 3 and Module 4 alternatively if you are up to date, click on the button below to start Module 5.
Businesses & Organisations
who have identified an opportunity to expand their product range into foreign trade markets
Governmental Organisations
looking to stay current on export readiness or require potential export assistance

Entrepreneurs & Individuals
with a basic understanding of the global trading environment looking to grow their knowledge of export readiness
Trade Consultants
looking to expand their knowledge of export readiness and the stages involved

Businesses & Organisations
running into business or product issues trying to expand to foreign trade markets
The first topic in this module will help you differentiate between breakbulk, bulk and containerised cargo, and explain how breakbulk cargo is unitised to accommodate long-distance transport. It also breaks down the differences between surface transport containers and air freight containers. Topic 2 starts by discussing the services offered by road hauliers and railway operators, thereafter it explains why road freight is such a popular option as well as the different options of transport offered by road hauliers. It also discusses the reasons why rail services are steadily declining in many countries.
Topic 3 starts by outlining the different kinds of vessels used to transport cargo by sea and the differences between liner vessels and tramps. It also takes a look at the differences between liner conferences and independent lines. It will also help you differentiate between the three different types of container services on offer and explain how sea freight is calculated bulk, breakbulk and LCL cargo. Topic 4 is focused on containerisation, it explains the differences between an FCL service, an LCL service and groupage services.
It will also teach you how to differentiate between a container terminal, a dry port, a container depot and a container yard thereafter it will discuss what is meant by a dry port, the differences between air and sea containers as well as what is meant by the term 'multi modal'. 
Topic 5 tackles airfreight it helps you to identify the three types of air services available, and explains what is meant by 'a unit load'. It will also help you to differentiate between the three types of aircraft used to transport cargo, while also highlighting the advantages that airfreight has over other modes of transport. Topic 6 is the final topic in this module and focuses on assisting you in picking the most appropriate transport services for your cargo while taking into account the given circumstances.
This free Module plays a vital role in your export foundation training. Being able to differentiate between the various types of cargo as well as how they are grouped, combined or containerised will aid you in picking the most appropriate transport services for your consignments. Through investigation of the countries, you are exporting to you can ensure that the transport methods chosen will ensure the safe arrival of your goods in the exporting country. From ships and trucks to trains and planes, understanding the various forms of cargo, transport methods and cargo insurance options form a large portion of your export journey. Complete this module to take a step closer to exporting your products effectively and efficiently.
Topic 1:

Different forms of cargo and the modes of transport used to convey them
Topic 2:

Overland (road and rail) transport infrastructure and services
Topic 3:

Ocean transport: types of vessel, ports and cargo services
Topic 4:

Containerisation
Topic 6:  

Choosing an appropriate transport mode
This is the fifth module in a series of seven to form a comprehensive course covering all the foundations of export training. If you are looking for export assistance, this is your ultimate source. Every course and the subsequent module has been developed and curated by the International Trade Institute of Southern Africa and Trade Forward Southern Africa. The entire training course is free of charge and can be completed by individuals and organisations alike. If you know anyone that would be interested, share this module with them using the link below. We would also love your feedback, so drop us a review once you have completed the module.